Work from Anywhere. Anytime.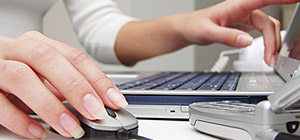 Productivity
Exchange email users get full access to their email folders, contacts, and calendars from Microsoft Outlook, on any web browser, or mobile device (iPhone®, Android® or iPad®). Changes made to emails, contacts or calendars are kept up to date when accessed from another device.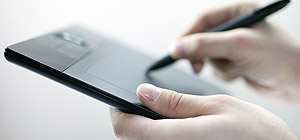 Collaboration
Exchange makes collaborating with co-workers, customers, and suppliers easy. Shared calendaring allows users to easily schedule meetings with co-workers and eliminates scheduling conflicts for resources such as rooms and equipment.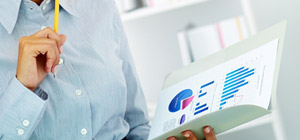 Scalability
Your email should be scalable. The ability to add or remove mailboxes, handle jumps in email traffic, and send and receive on demand are integral elements of what we provide. From end to end, we plan our systems to accommodate your usage no matter how big or small.
Hosted Microsoft® Exchange®
Powerful and Easy
Microsoft Exchange® gives your company all the benefits that a Microsoft Exchange® environment has to offer, without any of the headaches of hosting it yourself. You get all the features and functionality of Exchange Server, and there are no start-up fees, no costly add-ons, and no hidden fees.
Grows with Your Business
Whether you're adding 5 or 5,000 mailboxes, our Hosted Exchange platform has the system architecture in place to scale to your needs.
Hybrid Email
We also support hybrid Premium Email + Hosted Exchange domains. Upgrade one or all of your Premium mailboxes to Exchange. Simple.
Features
100 GB Mailboxes
50MB attachments (about 500 JPEG images)
Outlook Web Access (OWA) Premium
ActiveSync available for iPhone®, iPad®, Android®, and Windows® mobile devices.
Share contacts, tasks, calendar, and notes
Outlook downloads available for Windows and Mac clients
Premium Spam and Virus Protection
Outlook auto-setup
iPhone auto-setup
Secure encryption
We Care About Your Opinion
They're happy about doing business with us
Jorge Pacheco
Kulture Konnect
Great and timely service! Always there whenever there is an issue and they resolve it pretty much instantly.
Linda Brownlee
Home Hunters
Good & dependable service. Solve problems quickly.